Virtual Care  
With the Top Sports Medicine Doctors and from the comfort of your home.
Setting up your secure account only takes about 5 minutes and very easy to do. Once you register, you'll provide information about the patient and the injury which will go to our care coordinator who will determine the best doctor for you.  You will hear from the doctors office via email or message within 3 hours and they will provide instructions on next steps.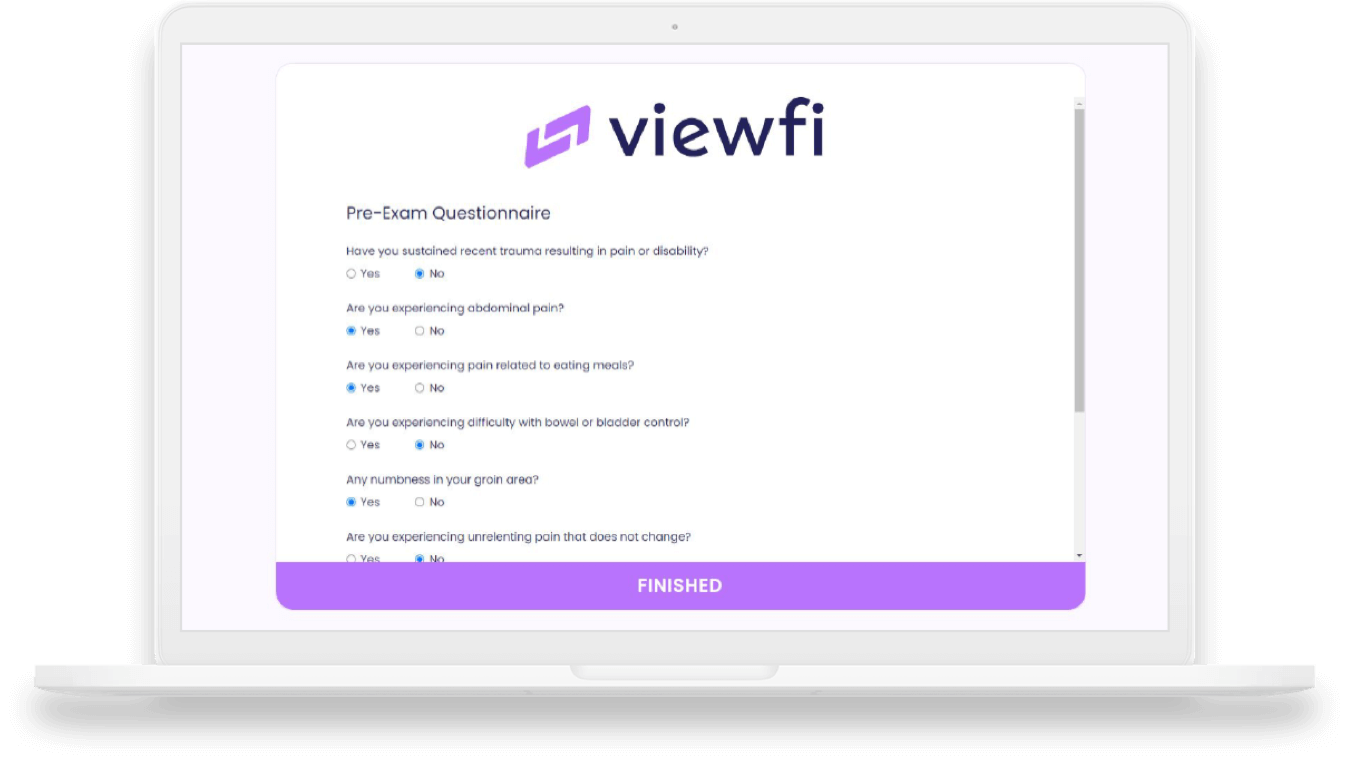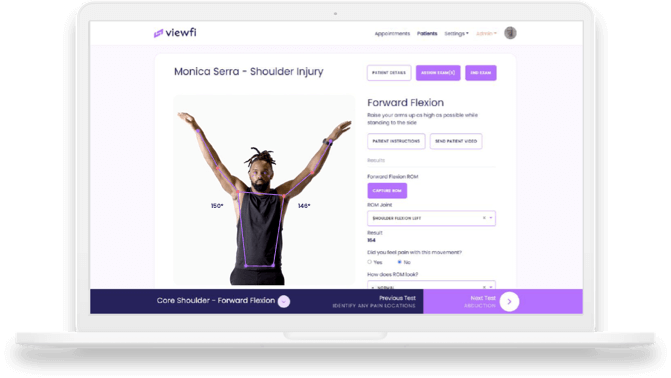 Step 2
Complete exam tests
The doctors office will send you a link with step-by-step instructions on how to complete the examination tests which are capture by your mobile phone or desktop computer.  This is a very easy process and you do not have to download an app.  This information will help the doctor better understand your injury and prepare for the virtual care visit.
Step 3
Visit with the doctor
Once you complete your exam tests the doctors office will reach out to you to schedule the phone or video call.  You'll be sent a link on how to join the call which is a web based so no need to download an app or require technical support.  
Your doctor will review the information you provided and make suggested treatment and perscription options.  After the consultation, you will receive the case notes and treatment options.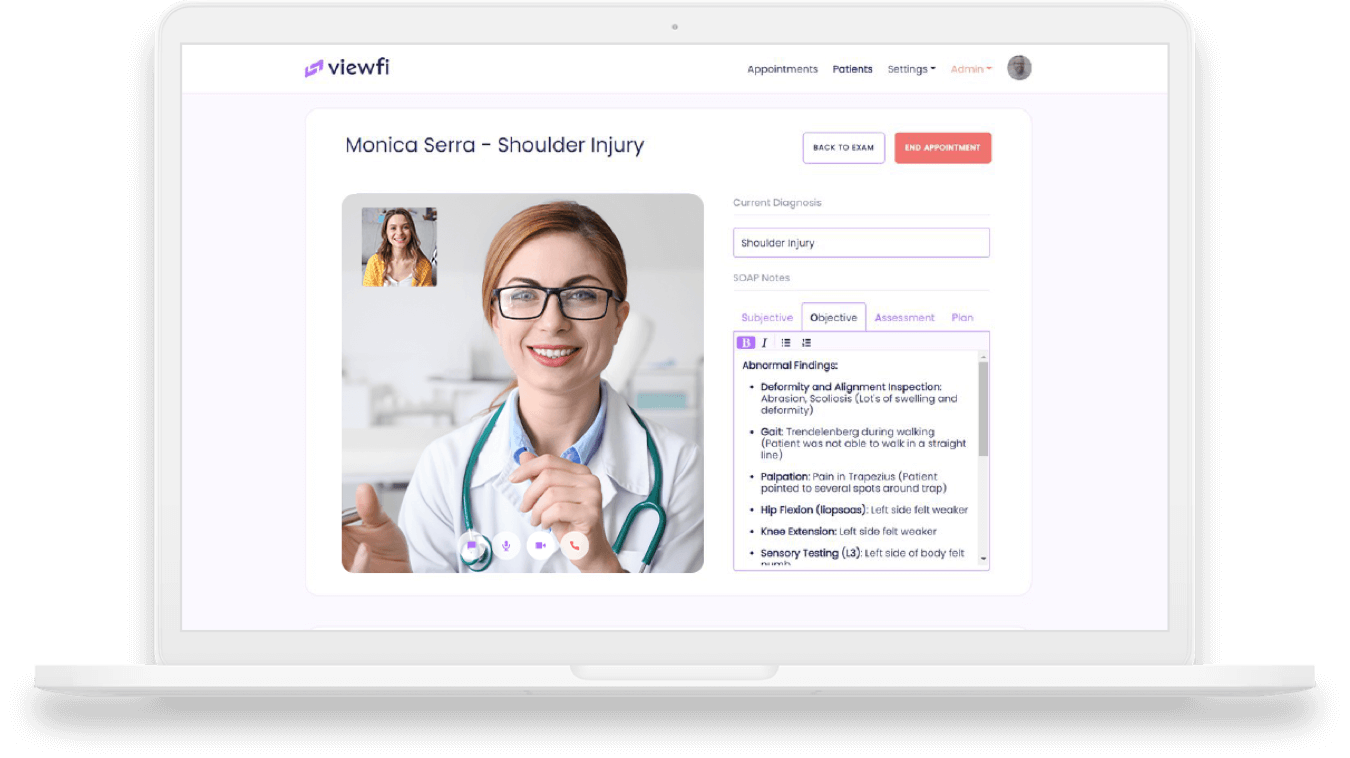 "We give the patient the ability to complete a portion or the entire virtual physical exam on the own time prior to the real-time Telehealth visit with their provider. This creates significant efficiency for the patient and allows for a better patient visit."
Chris Dodson, MD Orthopaedic Surgeon
Frequently Asked Questions
What is SportsMD Virtual Care?
With SportsMD, you can access a board-certified top sports doctor by secure online video, phone or the web.  SportsMD is a convienent alternative to Urget Care Clinic visits or waiting days to get an appointment with a doctor for non-emergency medical conditions.  Our doctors can diagnose your symptoms, prescribe non-narcotic medication and send a perscription to your nearest pharmacy.
Is SportsMD for Every Medical Condition?
No.  SportsMD is designed to handle non-emergency medical conditions and can often substitute for as doctors office, Urgent Care Clinic, or Emergency Room visit for common injuries.  However, it is not intended to replace your primary care doctor. For life-threatening emergencies dial 911 immediately
What are the most common injuries you care for?
Our sports specialized providers are trained to help with a wide variety of conditions and concerns including: Concussion and Head, Back and Neck, Shoulder, Chest and Rib, Elbow and Arm, Wrist and Hand, Knee, Foot and Ankle, Leg and Hip and Abdominal Injuries.
How much does SportsMD Virtual Care cost?
The cost of the visit varies depending on the type of care you are requesting.  A virtual care visit with one of our sports specialized providers is $195 per visit.  Our Second Opinion Service is $975.  We accept all major credit cards and PayPal.  
Please note: We do not submit your insurance claim, so you will need to do that seperately. 
Can you provide perescription medication as part of the SportsMD Virtual Care visit?
Yes, if the doctor beleives medications is warranted, he or she can write a perscription and send it directly to the pharmacy of your choice.  Please be aware we do not perscribe controlled substinces (e.g. narcotic medication, anxilytics, stimulants)
What we treat
It is often quite difficult to adequately assess the severity of an injury and as simple muscle strains look very similar to more serious injuries. Thus early assessment from a Physician specializing in your particular injury is essential for early appropriate management.
We have providers who specialize in every injury from head to toe.
Access to Top Sports Doctors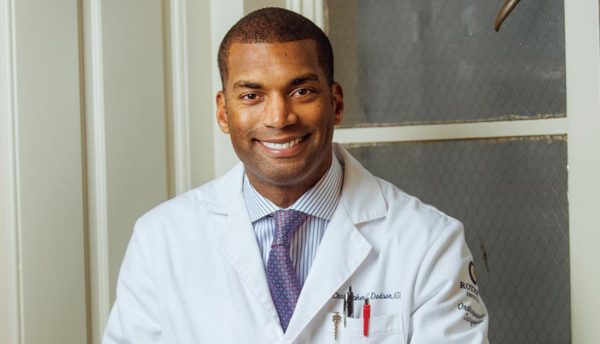 Chris Dodson, MD Orthopaedic Surgeon
Head Team Physician Philadelphia 76ers
Transforming Sports Medicine Care